OUR PARTNERS & AFFILIATES
By partnering with us, Safety Meeting App can benefit those who trust your knowledge of the safety industry, while creating great opportunities for you and your company. Here is a list of our current partners & affiliates:
---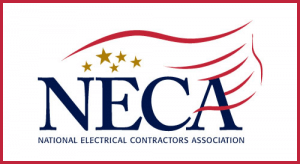 NATIONAL ELECTRICAL CONTRACTORS ASSOCIATION
NECA is the voice of the $171 billion electrical construction industry that brings power, light, and communication technology to buildings and communities across the U.S.
NECA contractors set industry standards for traditional and integrated electrical systems and lead the industry in the practical application of new technologies.
Visit NECA: https://www.necanet.org
National Electrical Contractors Association Chapters:
Alaska Chapter: https://www.alaskaneca.org/
Albany, NY Chapter: http://www.albanyneca.com/
Arizona Chapter: https://www.azneca.org/
Boston, MS Chapter: https://www.bostonneca.org/
Cascade, WA Chapter: http://www.necacascade.org/
Central FL Chapter: https://www.centralfloridaneca.org
Central Ohio Chapter: http://www.cohneca.org/
Chicago & Cook County, IL Chapter: https://www.ecachicago.com/
Connecticut Chapter: http://www.necact.org/
Dakotas Chapter: http://www.dakotasneca.org/
Finger Lakes, NY Chapter: http://www.flneca.org/
Greater Cleveland Chapter: https://www.gccneca.org/
Greater Sacramento, CA Chapter: https://www.necasac.org/
Hawaii Chapter: No Website listed
Hudson Valley, NY Chapter: http://www.hudsonvalleyneca.org/
Idaho Chapter: https://www.idahoneca.org/
Illinois NECA: https://www.ilneca.org/
Inland Empire, WA Chapter: https://www.necaspokane.org/
Iowa Chapter: http://iowaneca.org/
Kansas Chapter: http://kansasneca.org/
Long Island, NY Chapter: http://www.lineca.org/
Louisville, KY Chapter: No Website listed
---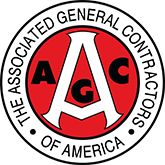 ASSOCIATED GENERAL CONTRACTORS
The Associated General Contractors of America (AGC) is the leading association for the construction industry. AGC represents more than 26,000 firms, including over 6,500 of America's leading general contractors, and over 9,000 specialty-contracting firms. More than 10,500 service providers and suppliers are also associated with AGC, all through a nationwide network of chapters.
Visit AGC: https://www.agc.org
Associated General Contractors Chapters:
Alabama AGC: https://alagc.org/
AGC Kentucky: http://www.agcky.org/
AGC Ohio: https://agcohio.com/
AGC Oregon-Columbia Chapter: https://www.agc-oregon.org/
AGC New York State: https://www.agcnys.org/
AGC Washington: https://www.agcwa.com/
---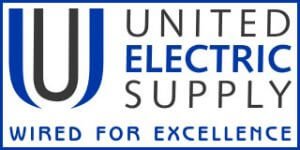 UNITED ELECTRIC SUPPLY
United Electric Supply Co., Inc. was founded in 1965 as a general-line distributor of electrical supplies to local industrial, commercial and construction customers in Delaware. The founder and three employees opened the doors in an 8,000 sq. ft. former potato chip factory that had been converted from a barn. From that humble beginning, United has experienced 50 years of continuous growth.
Visit UES: https://www.unitedelectric.com
---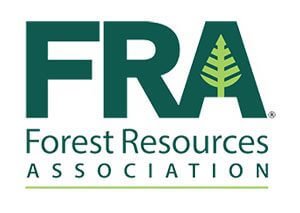 FOREST RESOURCES ASSOCIATION
The Forest Resources Association represents the interests of nearly 300 organizations and businesses in the forest products industry. Our members range from loggers, mills, equipment manufacturers, local forestry associations to large corporations. They all share common interests- they rely on the Forest Resources Association to promote the public policy interests of the forest products industry's supply chain on Capitol Hill and our work to advance operation efficiencies, supply chain relations and technical advancement. Both interests work towards the common goal to make all sectors in the supply chain competitive.
Visit FRA: http://forestresources.org
---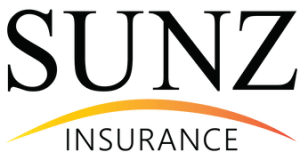 SUNZ INSURANCE
Established in 2005, SUNZ Insurance Company was founded specifically for PEOs, staffing agencies and large companies. Our continued growth is through a consultative approach for every client we work with and policy we underwrite. With more than 120+ years of experience in the industry, we recognize the need to provide workers' compensation insurance options that do not begin and end with the printed policy. Our approach of providing policyholders with workers' compensation solutions that are unique to their individual needs sets us apart from the competition.
Visit SUNZ Insurance: https://www.sunzinsurance.com/
---

SHASTA BUILDERS' EXCHANGE
The Shasta Builders' Exchange was formed in 1955 to represent the interests of the construction trades in the North State. In the past 60 years, the Exchange has grown beyond a trade association and into a collective of professional businesses focused on promoting construction by improving the political, economic, and social environment in Shasta County…and beyond.
Visit The Shasta Builders' Exchange: https://www.shastabe.com
---

ABC UTAH
The Utah Chapter of Associated Builders and Contractors is a statewide, pro-business association representing construction and construction-related firms, with our office in North Salt Lake. ABC has the compelling distinction of being the only association that is based on a philosophy of free enterprise. We are dedicated to representing the interests of merit-shop contractors. We believe in open competition and work to protect Utah's status as a Right-to-Work state.
Visit ABC Utah: https://www.abcutah.org