1100+ SAFETY TOPICS
With over 1100 concise and well-documented safety topics, you can rest assured you will have plenty of topics to cover during your safety meetings.

MOST TRADE TYPES
Our app covers most trade types, including construction, plumbing, electrical, HVAC, manufacturing, transportation, public works, and many, many more!

CLOUD STORAGE
Store all of your safety meetings, incident reports, and checklists reliably and securely in the cloud, so you can access them anytime you need to.

FREE COVID-19 SAFETY APP
Signup For The Free Covid-19 Safety App
We here at Safety Meeting App understand the effects this pandemic has had on businesses all over the country. We would like to provide you with the necessary and mandated resources to help keep you and your employees safe amidst the COVID-19 pandemic.
FEATURES
SAFETY MEETING APP IS THE PREMIERE PROVIDER OF OSHA COMPLIANT SAFETY MEETINGS & CHECKLISTS – WITH OVER 1100 SAFETY TOPICS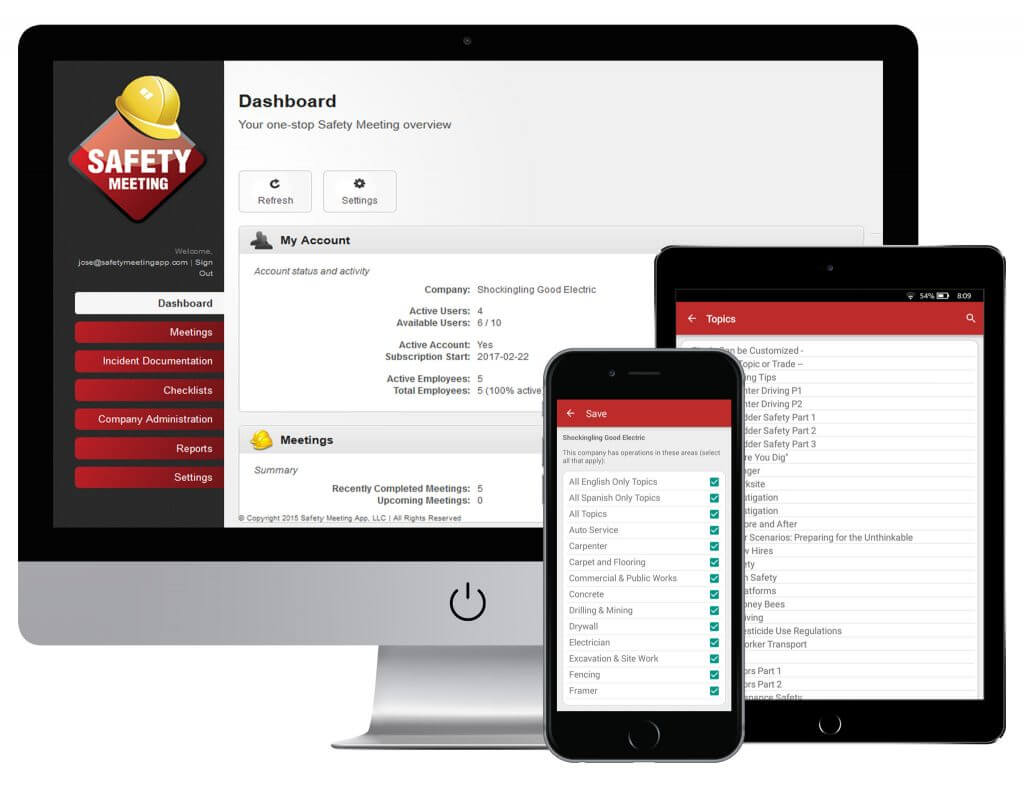 Extensive Content
Covers Over 34 Trade Types
Meets OSHA's Required Meeting Laws
1100+ Safety Meeting Topics – View Safety Topics
Spanish & English Topics
Access From Your Phone, Tablet or Computer
Feature Rich
Document Meetings, Incidents, Accidents, Near Misses
Checklists
Print & Download PDF & CSV Reports
Store Active/Inactive Employee Data
Electronic Signatures
Take Pictures of Meeting Attendees, Incidents & Accidents
Multiple Users
Administrative capabilities
Multiple Users & Levels
Assign meetings for Users
Create User Privileges
Unique Logins for Crew Leaders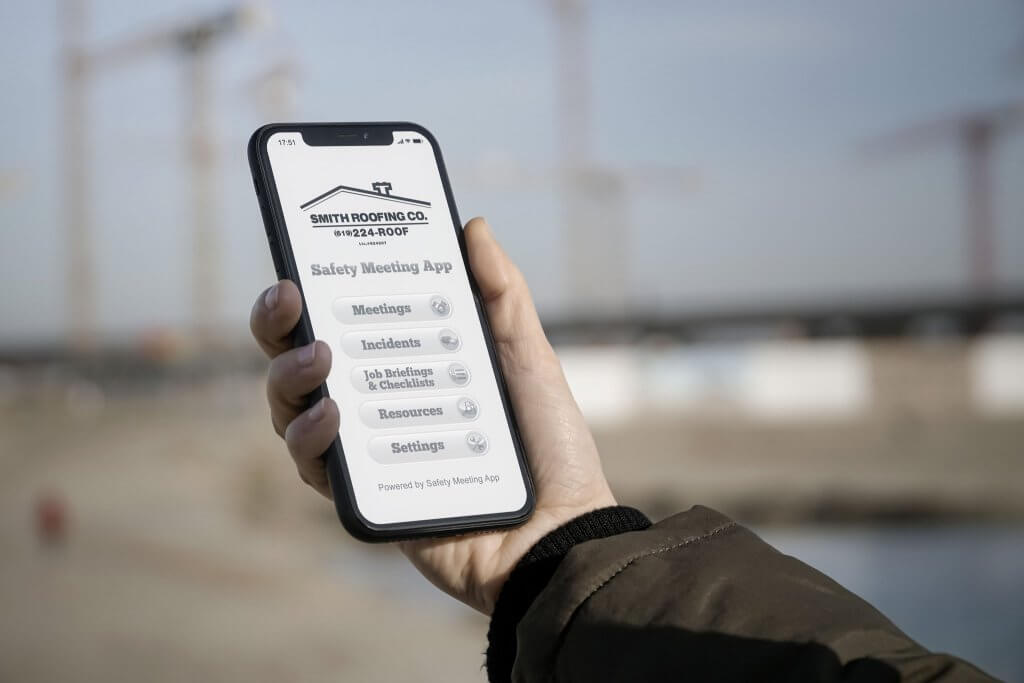 APP CUSTOMIZATION
CUSTOMIZED WITH YOUR LOGO
With Safety Meeting App's app customization you can use your own company logo on the app. When your employees login, they will see your logo every time.
Customizing the Safety Meeting App with your logo costs a one-time flat fee of $200.00 (in addition to the annual subscription fee), and is available with all of our plans.

SAFETY MEETING APP DEMO
View Our Safety Meeting App Demo Videos
The Safety Meeting App Demo videos will give you a quick overview of how to utilize the most important features of the Safety Meeting App, including checklists, incident reports, meetings, and user management.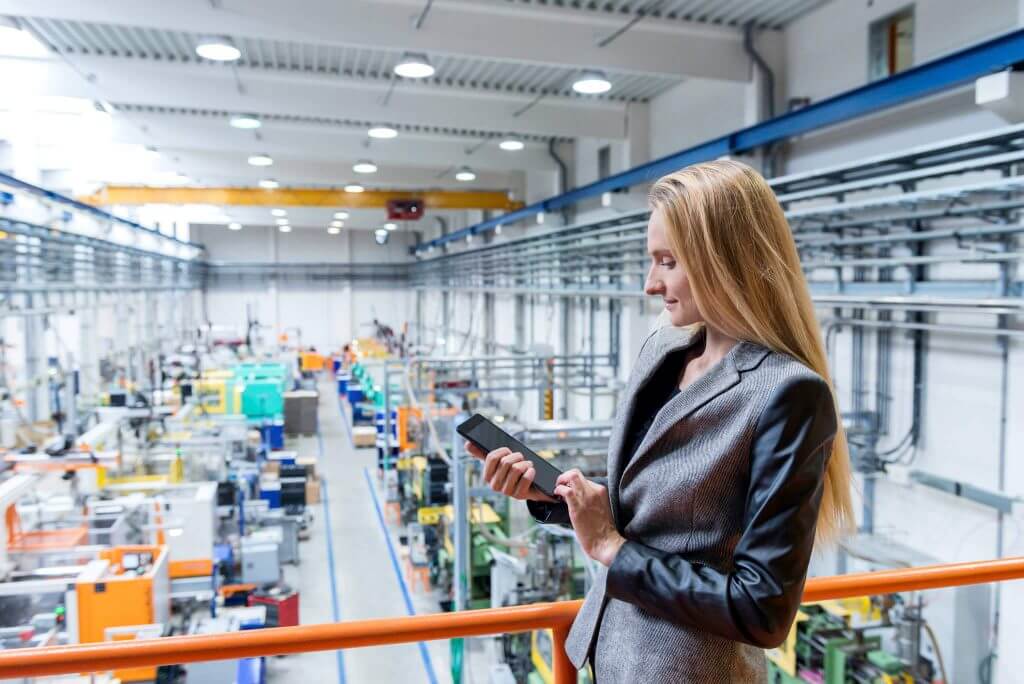 15 DAY FREE TRIAL
Try the Safety Meeting App today for 15 days free of charge, and explore over 1100 safety meeting topics, document your OSHA required safety meetings, create checklists, and log incident reports.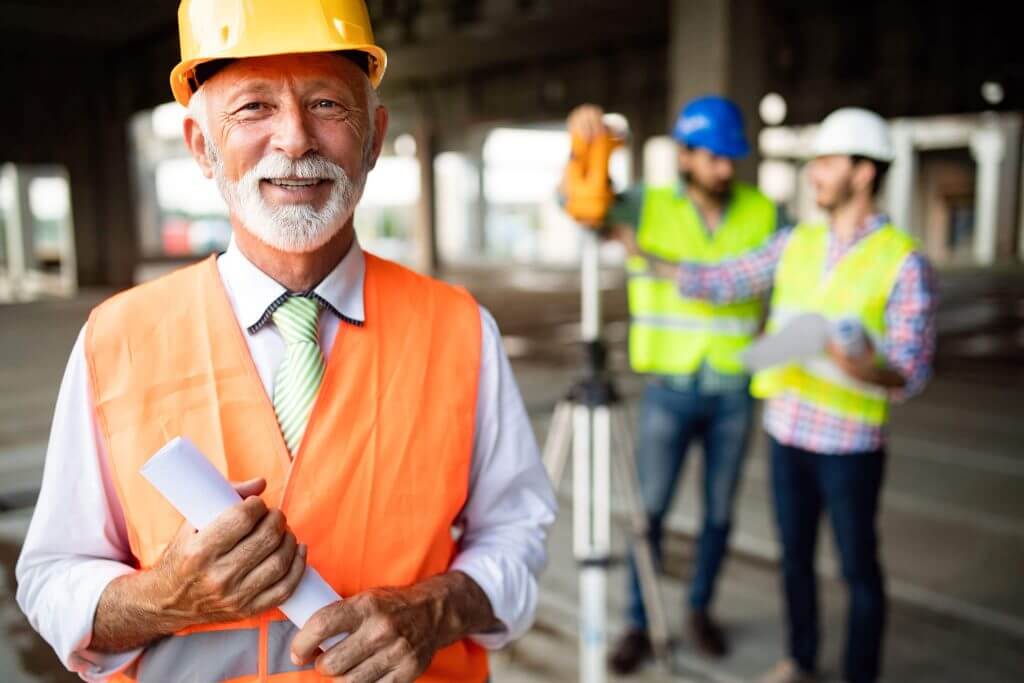 The Safety Meeting App is perfect for:
General, Trade/Specialty, and Sub-Contractors who work on Residential & Commercial projects. It's been proven to work for small & large corporations alike.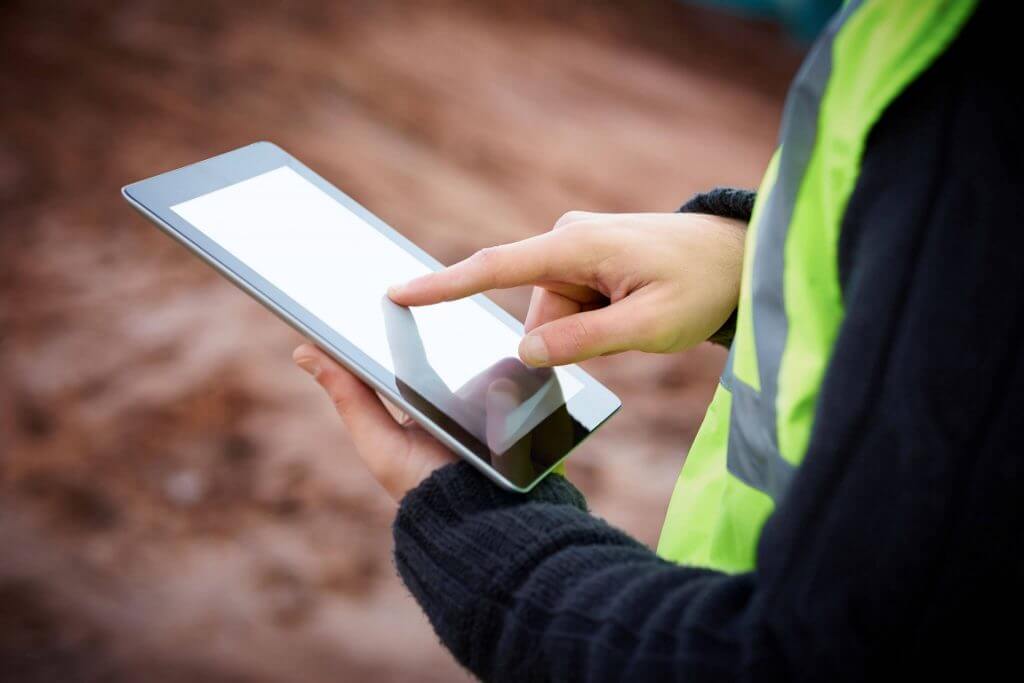 The Safety Meeting App allows you to:
Easily store current & past meetings electronically and securely in the cloud in the event they are needed. Access them from anywhere, and any device.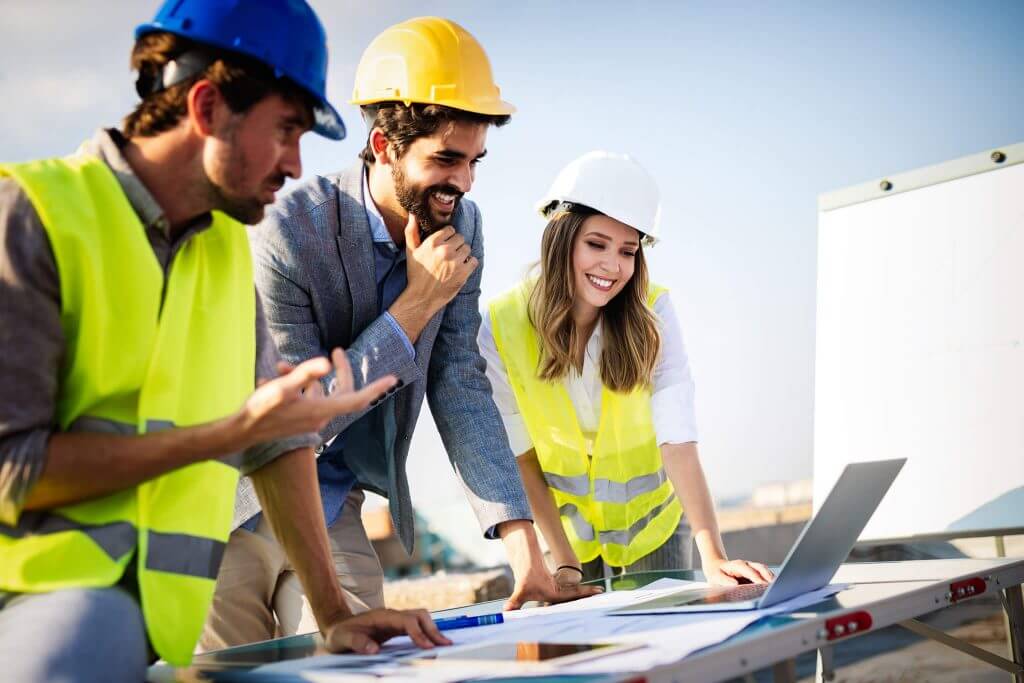 Customer Support:
As a new customer, you will receive a phone call to help you get started and answer any questions about the app. Our support staff is available to answer questions.
TOP SAFETY APP
4 AWARDS RECEIVED
Safety Meeting App is Rated as the Top Safety App consecutively, including 2019, by dailyreporter.com!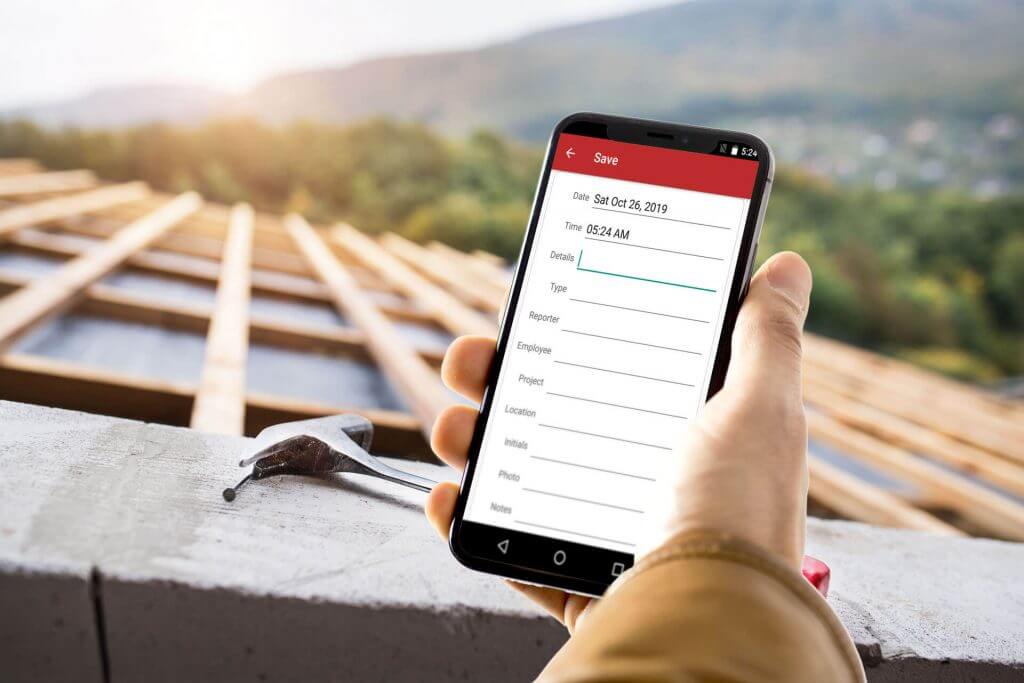 Incident Reports
As a full featured Incident Documentation app, any safety incidents can be clearly and quickly documented from almost any mobile device, and securely accessed from the cloud anytime.

TESTIMONIALS
What Our Clients Are Saying About Safety Meeting App
"Fantastic Solution!!! This is a fantastic solution for documenting your safety training. The price is a bargain compared to an injury-related lawsuit you will spend $100,000 because you didn't document your safety training. It is way cheaper than the alternative."
-SCOTT KUPERMAN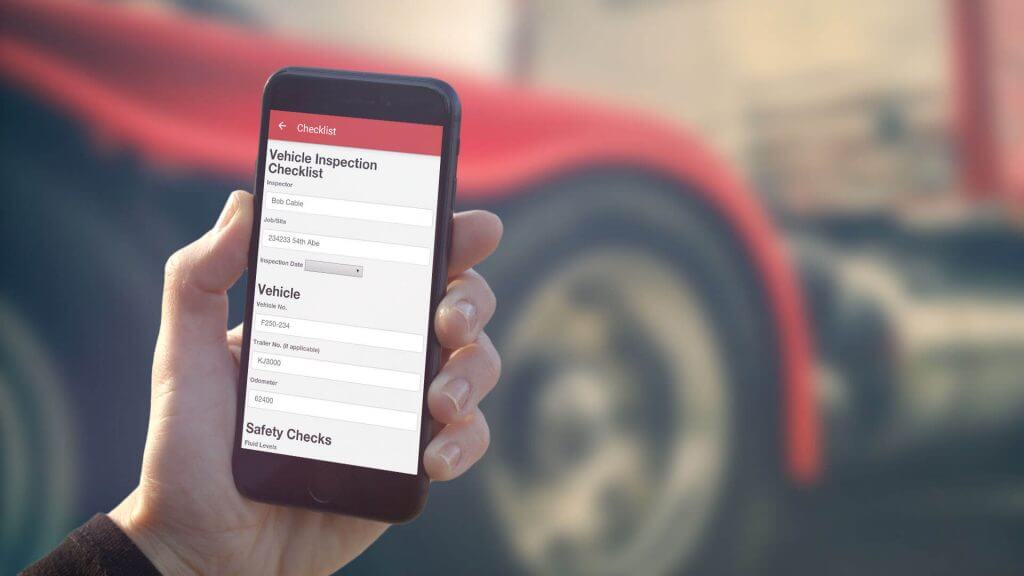 Safety Checklists
The objective of our Checklists is to make employers and employees aware of the many factors to be considered when implementing a safety program.
Our Partners
Customized Checklists, Your Own Safety Topics, & Your Company Logo – all can be customized and added to the Safety Meeting App – Read More About Customization