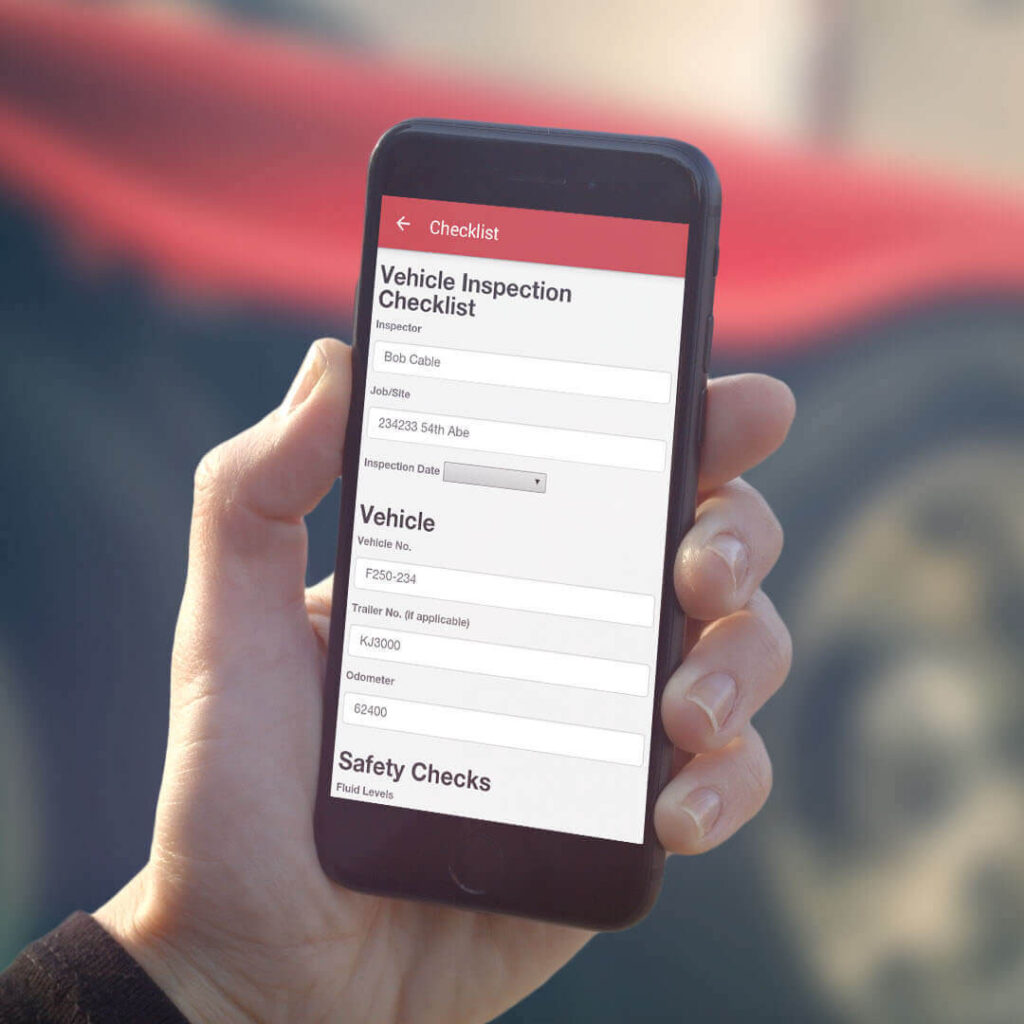 — Checklists
Safety Checklists Made Easy
Customized Safety Checklists: Streamline Hazard Documentation & Insure Compliance
Identifying and documenting potential hazards is a critical aspect of safety management. The Safety Meeting App simplifies this process with customized safety checklists. Our app allows you to create tailored checklists specific to your industry and operational needs. By using these checklists, you can efficiently document potential hazards with just a push of a button. The intuitive interface of our app makes it easy for anyone to use, ensuring that you capture all relevant information accurately and comprehensively.
Document Potential Hazards with the Push of a Button
Gone are the days of labor-intensive hazard documentation. With the Safety Meeting App, you can document potential hazards swiftly and effortlessly. Whether it's a faulty piece of equipment, an unsafe work environment, or any other safety concern, our app empowers you to capture the details quickly and efficiently. By eliminating the need for manual paperwork, you save valuable time and effort, allowing you to focus more on implementing corrective measures and preventing future accidents.
Simplify Compliance and Improve Safety Standards
Ensuring compliance with safety regulations is a top priority for every company. The Safety Meeting App is designed to simplify compliance processes and elevate safety standards within your organization. By using our app to document safety checklists, you have a clear record of your safety efforts, demonstrating your commitment to maintaining a safe work environment. Streamlining compliance not only protects your workforce but also strengthens your reputation as a responsible and conscientious company.