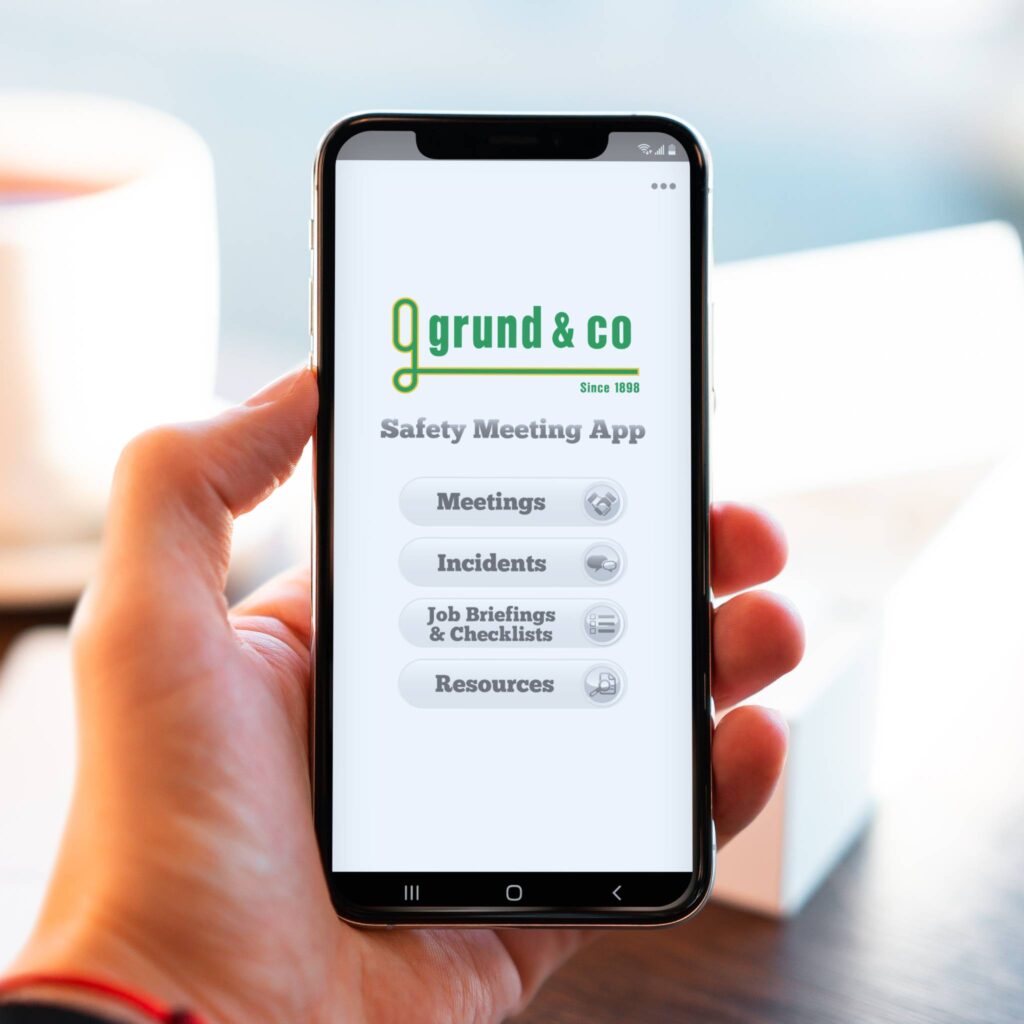 — CUSTOMIZATION
App Customization
Customize Your Safety Experience & Showcase Your Brand
With our app customization feature, you can elevate your safety management by incorporating your own company logo into the app. When your employees log in, they'll be greeted with a familiar sight – your logo prominently displayed on their screens. This personal touch not only enhances brand recognition but also reinforces your commitment to safety throughout the organization.
Branding is an essential aspect of any business, and safety should be no exception. By using the Safety Meeting App with your logo, you create a cohesive experience that aligns your safety efforts with your overall brand strategy. Your employees will feel a sense of pride knowing that safety is not just a priority but also an integral part of your company's identity.
Consistency & Professionalism
By customizing the Safety Meeting App with your logo, you establish a consistent and professional image across all safety-related communications. Whether it's sharing safety meetings, incident reports, or checklists, your logo will be present, creating a polished and unified look. This attention to detail conveys professionalism and instills confidence in your stakeholders, including employees, clients, and regulatory authorities.
Additionally, our app customization feature enables you to reinforce safety culture throughout your organization. By prominently displaying your logo, you send a clear message that safety is a shared responsibility and a core value of your company. This visual reminder serves as a constant motivator for employees to actively participate in safety meetings, report incidents, and adhere to safety protocols.
Easy Implementation
Implementing app customization with Safety Meeting App is straightforward and hassle-free. Simply provide us with your company logo, and our team will seamlessly integrate it into the app's interface. Whether you're a small business or a large corporation, we cater to your unique branding needs, ensuring a seamless and professional experience for all users.
Join the many companies who trust Safety Meeting App to simplify safety documentation and compliance. With our app customization feature, you can take your safety management to the next level by showcasing your brand and creating a consistent safety experience throughout your organization. Together, we can build a safer future.
Start customizing your Safety Meeting App today and make safety a visible part of your brand identity.