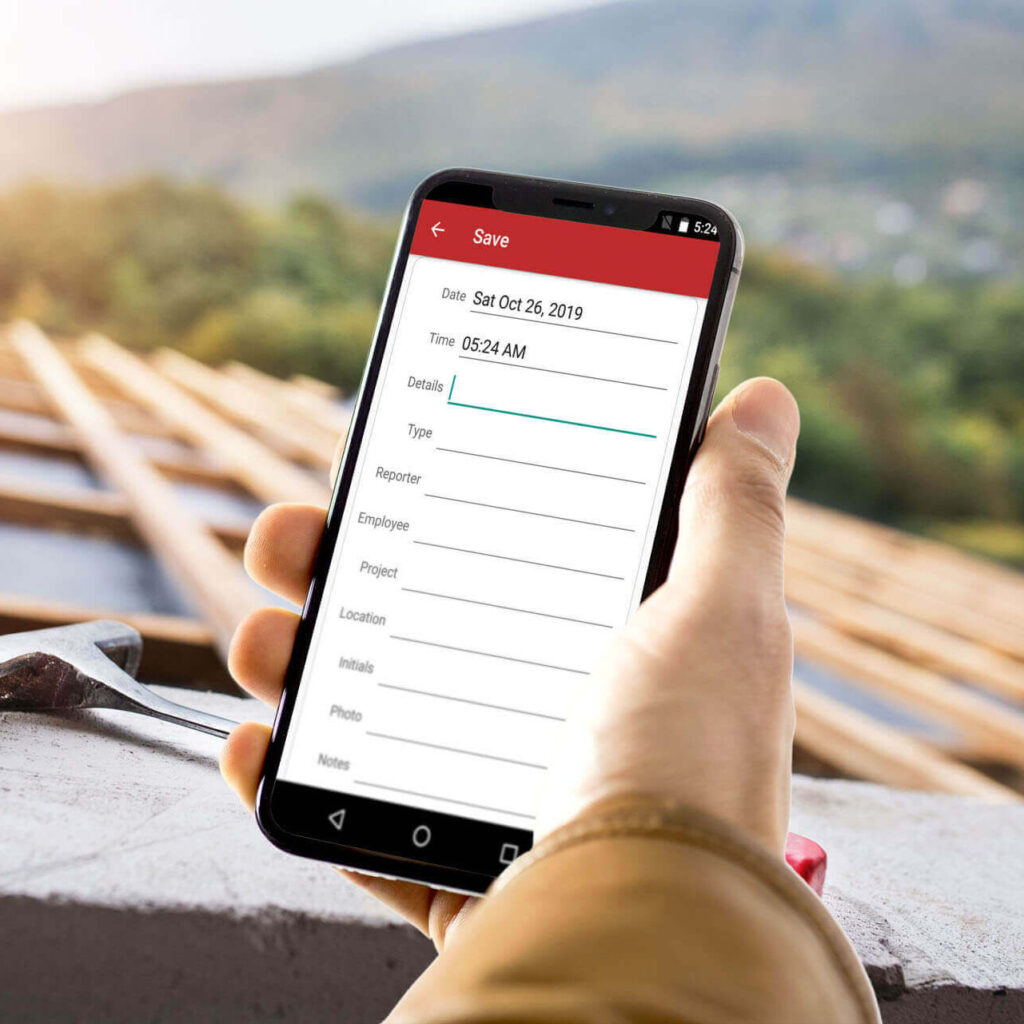 — Incidents
Incident Reports
Streamline Your Incident Reports with Ease
Documenting safety incidents is a crucial aspect of maintaining a safe work environment. With the Safety Meeting App, you can now streamline your incident reports, ensuring accurate documentation and easy access to vital information. Our app is designed to simplify the process, allowing you to focus on ensuring the well-being of your workforce. Here's how our Incident Documentation feature can benefit your organization:
Effortless Documentation: Our app provides a simple and intuitive interface for documenting safety incidents. With just a few taps, you can record all the necessary details, ensuring a comprehensive report. From the nature of the incident to the individuals involved, our app guides you through each step, ensuring accuracy and efficiency in documentation.
Visual Documentation with Photos
A picture is worth a thousand words, especially when it comes to safety incidents. With the Safety Meeting App, you can effortlessly capture photographs of the incident or accident using your mobile device's camera. These photos can be securely uploaded to the cloud, providing additional visual evidence for incident reports.
Cloud Accessibility
Accessing your incident reports should be convenient, regardless of your location. With our app's cloud storage functionality, you can securely access your incident reports from anywhere with an internet connection. This means you can review or share reports with your team, even if you're away from the office.
Compliance Made Easy
Complying with OSHA regulations is crucial for any organization, and proper documentation of safety incidents is a key requirement. The Safety Meeting App ensures that your incident reports are in line with OSHA compliance standards. By keeping a detailed record of your safety incidents, you can provide proof of adherence to safety protocols and demonstrate your commitment to workplace safety.
Seamless Integration
The Safety Meeting App seamlessly integrates with various mobile devices, allowing you to utilize your preferred device for incident documentation. Whether you're using a smartphone or tablet, our app ensures a consistent user experience and ensures that you can easily access and record incident information.