A Full Featured Incident Documentation App
As a full featured Incident Documentation app, any safety incidents can be clearly and quickly documented from almost any mobile device, and securely accessed from the cloud anytime.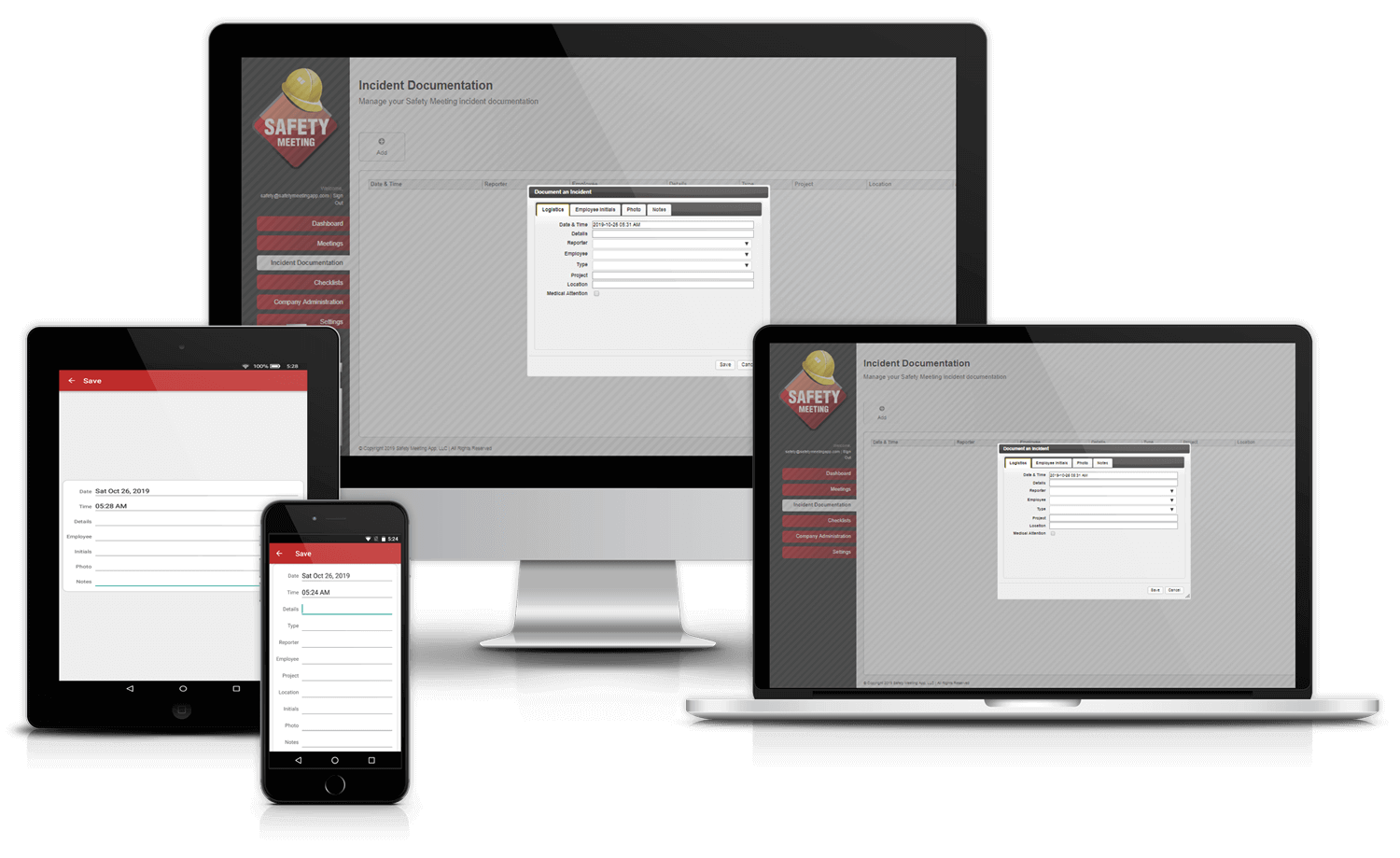 Document Incidents
Our detailed incident reports allow you to document and securely record any safety incidents and accidents, with a simple and intuitive interface.
Take Photographs
You can take photographs, and upload them to the cloud. Clearly document any incidents or accidents with the camera on your mobile device.
Access Anywhere
You can securely access your incident reports from anywhere, as long as you have an internet connection.